Study Finds Variation Within Species is a Critical Aspect of Biodiversity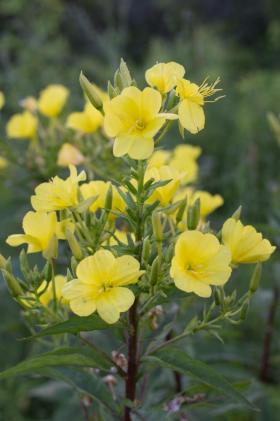 Concerns about biodiversity tend to focus on the loss of species from ecosystems, but a new study suggests that the loss of variation within species can also have important ecological consequences.
Many species play important roles in nature and provide services important to people. For example, many fish species are harvested for food, and many insect species pollinate wild and cultivated plants. The loss of these species may mean the loss of ecosystem services, a major motivation for preventing species extinctions. The new study, published December 4 in Nature Ecology & Evolution, found that the ecological effects of within-species variation may be far reaching and often rival those of species themselves.
"It's not just the loss of whole species that we should be concerned about. We also need to pay more attention to the ecological consequences of variation within species," said lead author Simone Des Roches, a postdoctoral researcher at UC Santa Cruz.
Variation within species affects how organisms interact with each other and their surrounding environment. For example, the size of a fish's mouth, known as its gape, determines the size of prey it can eat. And the variety of noxious chemicals a plant produces controls which insects chew its leaves. Much of the time, traits like fish gape and leaf chemistry are adaptive. They help organisms live in a changing world. However, much less is known about how variation within species affects broader ecosystems.
Read more at University of California - Santa Cruz
Image: Varieties of evening primrose (Oenothera biennis) show variation in leaf chemistry, leading to differences in the insect communities in different fields. (Credit: Nash Turley)