Poll: Majority See Organic Food As Safer, Tastier, Better for Environment, Healthier, More Expensive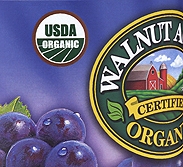 ROCHESTER, N.Y.- It costs more, but it's worth it, and it's better for the environment and safer. And while those who buy organic food regularly are still a minority, their numbers are growing bigger all the time. Most organic food buyers overwhelmingly believe it tastes better and is worth the extra cost.

These are some of the findings of a Harris Poll of 2,392 adults surveyed online between September 11 and 18, 2007 by Harris Interactive®.

The main findings:
* Only seven percent of all adults report buying organic food "all or most of the time." A further 31 percent say they buy it occasionally;
* Some segments of the population are more likely to buy organic foods regularly: college graduates (11%), Liberals (11%), Westerners (10%), Echo Boomers (those aged 18-30; 10%), and Gen Xers (those aged 31-42; 9%);
* Those who buy organics (including those who only buy it occasionally and rarely) report that their organic purchases are much more likely to have increased (32%) than to have decreased (5%); evidence that organic food consumption has been rising;
* The very large majorities of the public believe that organic food is safer for the environment (79%) and healthier (76%). Almost all frequent organic food buyers believe this (92% and 98% respectively);
* Most (86%) frequent organic food buyers also think it tastes better, but only 39 percent of all adults think this way;
* Almost everyone (95% of the public, including 88% of frequent organic food buyers) believes organic food is more expensive;
* About a third (36%) of the public, including almost all (91%) frequent organic food buyers, believes that "organic food is much better for you" and that "the extra expense is worth it to have better food." A smaller 29 percent of the public believe it is "a waste of money as it is no better for you than conventional foods." Fully 36 percent are not sure.

A Trend? Yes.
The many people who have positive attitudes to organic food suggest that the increase in consumption of organic food is likely to continue and, in a few years time, could account for a much larger share of the food market.

Methodology

This Harris Poll® was conducted online within the United States between September 11 and 18, 2007 among 2,392 adults (aged 18 and over). Figures for age, sex, race/ethnicity, education, region and household income were weighted where necessary to bring them into line with their actual proportions in the population. Propensity score weighting was also used to adjust for respondents' propensity to be online.

All sample surveys and polls, whether or not they use probability sampling, are subject to multiple sources of error which are most often not possible to quantify or estimate, including sampling error, coverage error, error associated with nonresponse, error associated with question wording and response options, and post-survey weighting and adjustments. Therefore, Harris Interactive avoids the words "margin of error" as they are misleading. All that can be calculated are different possible sampling errors with different probabilities for pure, unweighted, random samples with 100% response rates. These are only theoretical because no published polls come close to this ideal.

Respondents for this survey were selected from among those who have agreed to participate in Harris Interactive surveys. The data have been weighted to reflect the composition of the adult population. Because the sample is based on those who agreed to participate in the Harris Interactive panel, no estimates of theoretical sampling error can be calculated.

These statements conform to the principles of disclosure of the National Council on Public Polls.