NBC to Broadcast Major Green Themed Shows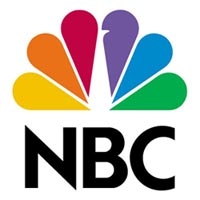 NEW YORK - In a programming sea change that suggests mainstream television networks recognize consumers are concerned about the environment, NBC Universal launched more than 150 hours of environmentally themed programming and websites across multiple network distribution platforms in November 2007.
The big media company is took it a step further by greening its own operations worldwide. Also, for the first time, funds from the NBC Universal Foundation will be awarded to three environmentally-focused organizations.
"The environment has become both a corporate and cultural issue," said network CEO Jeff Zucker. "As a leading media and entertainment company, NBC Universal has a responsibility, both in our own operations and in driving awareness. Green is good for the world and the bottom line."
"Starting with this launch week of programming, the ongoing 'Green Is Universal' initiative will help reach hundreds of millions of NBCU's consumers, raising awareness, entertaining and ultimately, driving results," said Zalaznick. "This week reinforces NBCU's continued commitment to help raise environmental awareness through what we do in front of the cameras and behind the scenes, in our offices, and in how we interact with the community."
"The More You Know," NBC Universal's award-winning public service campaign, debuted brand new environmentally-themed spots focused on global warming, pollution and recycling as well as provide viewers with ways to make a difference.
The company also launched a digital home for NBC Universal's "Green Is Universal" initiative www.GreenIsUniversal.com to bring an environmental perspective to its networks, platforms, audiences and communities.
Throughout the week, the channel's "best and worst weather in America" segments focused on how environmental changes affect weather. Environmental programming also aired on MSNBC.com andCNBC and with the woman-oriented online community called "iGo Green" helping moms make a greener lifestyle work for them by featuring a wide variety and depth of green content, from organic Thanksgiving ideas to eco-friendly gifts.
The NBC Owned-and-Operated Stations - all in major US cities - incorporated extensive environmentally-themed stories throughout their newscasts.
NBC Universal Domestic Television Distribution's "Access Hollywood" will report on Hollywood celebrities making an environmental difference.
Participating NBCU stars include: Molly Sims, Josh Duhamel and James Lesure ("Las Vegas"); Noah Gray-Cabey ("Heroes"); Christopher Meloni ("Law & Order: SVU"); Ann Curry ("Today"); Jesse Martin and Jeremy Sisto ("Law & Order"); Linda Cardellini ("ER"); Donald Faison ("Scrubs"); Tim Gunn ("Project Runway" and "Guide To Style," Bravo); Jeffrey Donovan ("Burn Notice," USA); Tricia Helfer ("Battlestar Galactica," Sci-Fi); Maria Celeste ("Al Rojo Vivo con Celeste," Telemundo).
NBC Universal's also announced creation of a new West Coast News Headquarters and Content Center that built to incorporate sustainable design, construction and transit-oriented development under the U.S. Green Building Council's LEED(R) rating system. In May 2007, the Universal Studios lot installed its first solar energy system, the largest in the industry, located on approximately 2.5 acres of hillside property, NBC Universal's long-term goal is to secure an increasing portion of its power from solar or wind generators.