Just Below The (eco) Skin's Surface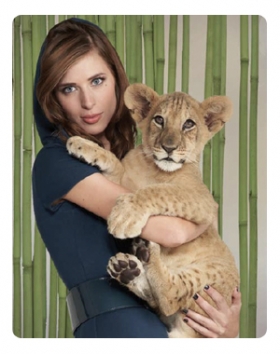 Sandy Skinner of ecoSkin continues to turn out hot LA disco glam designs for the summer. Made of a sleek blend of 67% bamboo and 28% tencel, with a touch of 5% spandex, her sexy dresses continue to impress both eco fashionistas and Hollywood starlets alike.
Skinner has really gone the extra mile when it comes to crafting her garments responsibly. Unlike many designers using bamboo fabric these days, Skinner imports the raw bamboo fiber from China and has it spun it locally in LA so that she can oversee all the aspects of manufacturing this sometimes controversial fabric.
Even though costs are greatly increased with domestic manufacturing, Sandy believes it's absolutely worth it. The fabric is woven and the garments are all dyed in LA, so that, according to Skinner, she can go to sleep at night knowing that she's made the best decisions possible for the environment and the people who create her fabrics. "Yes, bamboo's not perfect. No fabric is. But it's certainly better than using a rayon or poly and it's only going to get better if we continue to push for better ways of manufacturing it." She says the fabric makers are the slowest sector of the fashion industry to react to the market, but they will most certainly change if designers and shoppers continue to ask for better practices.
Through talking with Sandy, it became plainly obvious that this is one of the designers out there making the tough decisions to do the right thing, even though it takes more time and costs more money. Skinner's the real deal and that will certainly help all us eco divas go to sleep at night knowing we were the hottest mama at the party in one of her dresses.
This autumn, look out for ecoSkin's fresh new looks in hemp silk!