World Bank proposes to limit funding to coal plants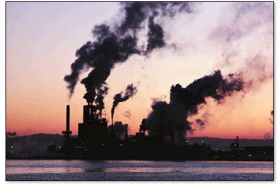 Following years of criticism from environmentalists and some governments the World Bank has proposed new rules regarding carbon-intensive coal plants, reports the Guardian. The new rules would allow lending for coal-fired plants only to the world's poorest nations and would only lend after other alternatives, such as renewable energy, had been ruled out.
World Bank President Robert Zoellick has spoken a number of times of the need for nations to move away from fossil fuels in order to combat climate change, but the World Bank has still provided massive loans for fossil fuel projects. Last year it faced steep criticism after approving a $3.75 billion loan to South Africa to build one of the world's largest coal-fired plants.
Steve Kretzmann, a spokesman for the non-profit organization Oil Change International, told Bloomberg that the proposal a "very good first step," but "if their two priorities are energy poverty reduction and low-carbon energy, fossil fuels should entirely be phased out, not just coal but oil and gas as well."
Senior advisor on climate change for Christian Aid, Alison Doig, was less impressed.
"The draft strategy is disappointing. It looks as though the World Bank is trying to greenwash its activities while by and large continuing with dirty business as usual," she told the Guardian. "While it proposes a ban on coal lending to middle-income countries, the bank will continue its fossil fuel investments in the poorest countries, condemning them to a high-carbon future."
Article continues: http://news.mongabay.com/2011/0404-hance_worldbank_coal.html