Research Shows Fair Trade Label Increases Sales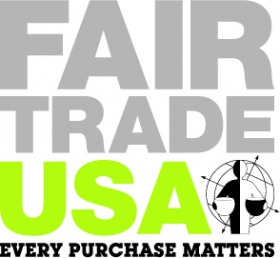 April 26, 2011 – A new study reported by Fair Trade USA and conducted by researchers from MIT, Harvard and LSE shows that the prominent appearance of the "Fair Trade Certified" label on coffee packaging can potentially increase sales by up to 13%.
The researchers conducted a 6 month study in partnership with a large national retailer to examine the purchasing behavior of U.S. consumers in 26 different stores. A few key findings show that:

·The Fair Trade Certified label alone has a large positive impact on sales.
·Sales of the two most popular bulk coffees sold in each of the 26 test stores increased by up to 13 percent when labeled as Fair Trade Certified.
·The study also revealed that a substantial segment of consumers are willing to pay up to eight percent more for a product bearing the Fair Trade Certified label.

"Overall the findings suggest that there is substantial consumer support for Fair Trade," said Michael J. Hiscox of Harvard University. "The Fair Trade label by itself had a large positive effect on sales, indicating that a substantial number of coffee buyers place a positive value on Fair Trade certification..."
Article continues: http://www.sustainablelifemedia.com/content/story/brands/research_shows_fair_trade_label_increases_sales