Deloitte and the CDP collaborate to help companies addressing water challanges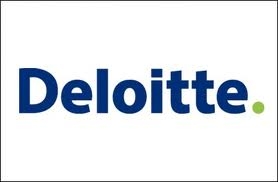 Yesterday my colleague Phil Covington discussed UPS' 2010 sustainability report. One of the company's achievements is mapping for the first time water risk to UPS facilities worldwide, using the WBCD Global Water Tool. Why does UPS do it? Steve Leffin, Director of Global Sustainability at UPS explains: "[in terms of priority]...after carbon comes water and other natural resources. On a planet with certain finite physical limits and a growing population, you can never understand too well where you stand and how to get where you want to go."
UPS is not alone. A growing number of companies understand the growing importance of water issues and are trying to figure out how address them effectively. They may find help in a new partnership that was announced on Monday between Deloitte and the Carbon Disclosure Project (CDP) to drive CDP water disclosure and help companies to better cope with water challenges.
Both parties bring a unique expertise in water issues to the collaboration. The CDP, which is mostly known for its remarkable success in getting companies worldwide to measure and later on reduce their carbon footprint decided in 2009 to ask companies to measure and report their water footprint as well. Last year, the CDP sent for the first time a questionnaire to 302 companies (out of the world's 500 largest companies in the FTSE Global Equity Index Series), focusing on sectors that are water intensive or are particularly exposed to water-related risks.
Just like the carbon emissions questionnaire, the water questionnaire wasn't sent just on behalf of the CDP, but was also backed by 137 institutional investors representing $16 trillion in assets. The response rate to the water questionnaire was relatively high (50%), which according to the CDP is an indication of the high level of importance being placed on water by global companies. This year the water questionnaire will be sent to 500 companies, backed by even a larger number of investors – 354 in total with assets of $43 trillion.
Article continues: http://www.triplepundit.com/2011/08/deloitte-carbon-disclosure-project-cdp/