Sustainable Smartphones: Galaxy S4 vs. Fairphone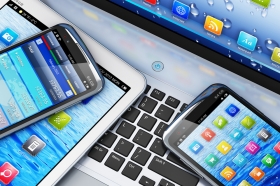 Ever since Apple first shipped the iPhone in 2007, smartphone manufacturers have ignored the opportunity to make a product for green consumers. This has caused efforts to reduce smartphones' planetary impact to proceed at a snail's pace, until now. Entering the market are two new models that are trying to take advantage of the market niche for sustainable products. Fairphone will ship its first smartphone in Europe this fall, while the recently released Samsung Galaxy S4 achieved a certification for sustainability developed by TCO Development. But how do Fairphone and TCO approach sustainability, and which of the two does a better job?
The TCO standard and Fairphone approach sustainability by focusing on specific impact areas, rather than by quantifying, estimating and minimizing the full life-cycle impacts of their products. Consumers are, therefore, left to make purchasing decisions based on how well a manufacturer addresses a particular sustainability issue. After reviewing the criteria of TCO's certificate and Fairphone's website, I found they address three main issues related to smartphone manufacturing – conflict minerals and labor rights, hazardous materials, and e-waste. Let's compare the Fairphone and the TCO standard along these three impact areas.
Conflict minerals and working conditions
Smartphones contain four conflict minerals – tin, tantalum, tungsten and gold – whose extraction has been fueling violence in the Democratic Republic of Congo (for a quick reference, see this video by Enough project). Protecting the rights of workers along the supply chain is another area for manufacturers to exercise social responsibility.
Fairphone uses conflict-free certified tin and tantalum from the Congo, and is working on sourcing conflict-free certified gold and tungsten. Fairphone also supports and "actively promotes" standards for working conditions laid out in the International Labor Organization (ILO) conventions. It recently contracted a third-party social assessment organization to review their production plant in China.
Read more at Triple Pundit.
Smartphone image via Shutterstock.