GreenMoney's 25 Year Journey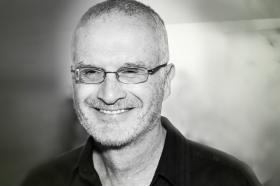 Twenty-five years. Is that possible? Have I been publishing the GreenMoney Journal for 25 years?
When I realized that 2017 was upon us, and that 25 years had passed, I knew it was time to take a look "back" to the future that GreenMoney has been striving to help create since 1992.
So it's time to re-explore our roots, although, truth be told, I'm more comfortable writing about the future than about the past. GreenMoney's "mission" has always been about where sustainable business and responsible investing is headed rather than about where it has been. In this special Anniversary issue we will explore "The Next 25 Years", but before we get to that, let's go back to the beginning.
And of course it starts with a few questions…
What were the roots of all of this for me? Was it the wildlife programs on TV like Mutual of Omaha's "Wild Kingdom" or the "Undersea World of Jacques Cousteau" or the Ecology flags we pasted on our bumpers in the early 70s? Or was it that public service ad on TV of the canoeing Native American tearing up as he looked at the litter and pollution along the river. Or maybe it was those smog alerts in the early 70s in LA where I grew up.
Read more at GreenMoney Journal
Image: Cliff Feigenbaum (Credit: GreenMoney Journal)