Who gets to influence the climate negotiations?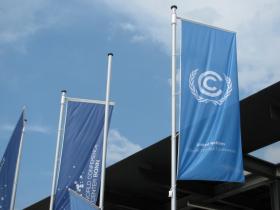 The influence of fossil fuel corporations was strongly questioned by developing countries in the post-Paris meeting of the climate change negotiations in Bonn last week. Climate Trackers Pavlos Georgiadis, Renee Karunungan and Anna Pérez Català highlight the key issues that were debated.
A number of developing countries, led by Ecuador, Guatemala and Bolivia are now calling for concrete measures to define how the public policy making process interacts with the private sector in climate change negotiations. What they want is special attention to be given to concerns over potential conflicts of interest between the industry and the implementation of the Paris Agreement.
Many business communities and the media too are actively engaged with climate change issues all over the world. Having their views heard and considered by negotiating Parties is not necessarily a bad thing. However, concerns are being voiced about the undue influence of the fossil fuel lobby, which yet has to prove whether it is willing to align its polluting business models with the agreed goal of keeping global warming below 1.5°C.
Image credit: I.Quaile via DW blogs
Read more at ENN Affilitate, the Ecologist.