EPA Reports to Congress on National Safe Drinking Water Needs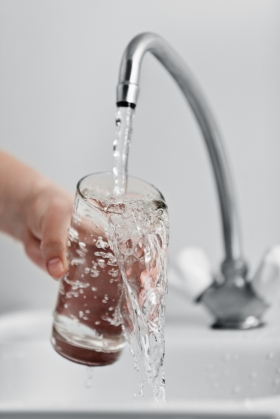 Some 52,000 community water systems and 21,400 not-for-profit non-community water systems across the US will require approximately $384.2 billion of infrastructure investment through 2030 in order to assure the provision of safe drinking water to 297 million Americans, according to the Environmental Protection Agency's (EPA) "Drinking Water Infrastructure Needs Survey and Assessment: Fifth Report to Congress" (DWINSA).
"A safe and adequate supply of drinking water in our homes, schools and businesses is essential to the health and prosperity of every American," EPA Acting Administrator Bob Perciasepe was quoted in a press release.
"The survey EPA released today shows that the nation's water systems have entered a rehabilitation and replacement era in which much of the existing infrastructure has reached or is approaching the end of its useful life. This is a major issue that must be addressed so that American families continue to have the access they need to clean and healthy water sources." In the EPA's most comprehensive effort yet to assess water system infrastructure nationwide."
Conducted every four years since a 1996 amendment to the Safe Drinking Water Act (SDWA) , the EPA's fifth DWINSA is its most comprehensive effort yet to assess and document the critical public water infrastructure investment needs of the nation's public water systems over 20-year time horizons.
The results are used to determine allocations to states and tribal set-aside funds to EPA Regions from the Drinking Water State Revolving Fund (DWSRF). These, in turn, enable states to provide low-cost financing to public water systems for infrastructure improvements necessary to protect public health and comply with drinking water regulations.
Nearly $15 billion in DWSRF grants to all 50 states and Puerto Rico have been made since the program's inception in 1997 to improve drinking water treatment, transmission and distribution. In addition, more than $5.5 billion in DWSRF funds have been provided to protect drinking water in disadvantaged communities.
As EPA explains, "The $384.2 billion represents the need associated with thousands of miles of pipe, thousands of treatment plant and source projects, and billions of gallons of storage. Investments in water systems not only provide assurances of continued delivery of safe drinking water to our home, schools, and places of business, they are a key to local economies across our nation."
Continue reading at Global Warming is Real.
Tap water image via Shutterstock.