Climate change may accelerate infectious disease outbreaks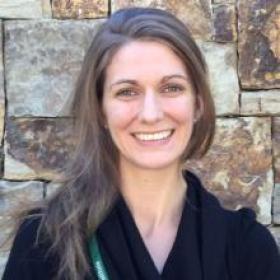 Aside from inflicting devastating natural disasters on often vulnerable communities, climate change can also spur outbreaks of infectious diseases like Zika , malaria and dengue fever, according to a new study by researchers at the University of Colorado Anschutz Medical Campus.
"Climate change presents complex and wide-reaching threats to human health," said Cecilia Sorensen, MD, lead author of the study and the Living Closer Foundation Fellow in Climate and Health Policy at CU Anschutz. "It can amplify and unmask ecological and socio-political weaknesses and increase the risk of adverse health outcomes in socially vulnerable regions."
When natural disasters strike such places, she said, the climatic conditions may make the public health crisis significantly worse.
Read more at University of Colorado Anschutz Medical Campus
Photo: Dr. Cecilia Sorensen, lead author of the study and the Living Closer Foundation Fellow in Climate and Health Policy at CU Anschutz. (Photo via University of Colorado Anschutz Medical Campus)