Living Close to Green Spaces is Associated with Better Attention in Children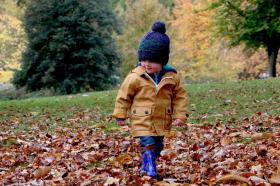 How do green spaces affect cognitive development in children? A new study from the Barcelona Institute for Global Health (ISGlobal), an institute supported by "la Caixa" Foundation, concludes that children with more greenness around their homes may develop better attention capacities.
Natural surroundings, including green spaces, may be beneficial for brain development in children, but evidence is still limited. A previous ISGlobal study already indicated that green spaces within and surrounding schools could enhance cognitive development in children between 7 and 10 years of age. In the current study, the authors expanded on this finding by evaluating the impact of greenness surrounding all the residential addresses of children since birth and characterizing cognitive development at earlier stages in life.
The analysis, published in Environment Health Perspectives, was based on data from 1,500 children of the INMA Cohort in Sabadell and Valencia, collected during 2003-2013. The ISGlobal team analysed residential surrounding greenness – at 100, 300 and 500 metres distance– at birth, 4-5 years and 7 years of age. Two types of attention tests were performed at 4-5 and 7 years of age. The research shows that children with higher greenness around their homes had better scores in the attention tests.
Read more at Barcelona Institute for Global Health (ISGlobal)
Image: This is a child and green spaces. (Credit: michael-podger/Creative commons)