How Do You Run An Entire Country Without Oil?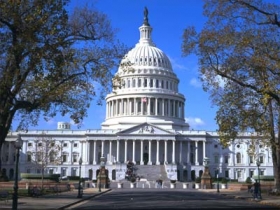 Shai Agassi, founder of Project Better Place, is largely regarded as one of today's hottest eco-entrepreneurs. Watch him explain his incredibly innovative business model, "Zero-Emissions for Zero-Dollars," at the recent "Plug-In Electric Vehicles 2008: What Role for Washington?"
The project plans to provide consumers with an affordable, convenient, and clean form of personal mobility on a mass scale. Agassi has already secured agreements with Israel, Denmark, and Renault/Nissan to create the infrastructure and technology necessary for an electric vehicle revolution. Word on the street is that San Francisco may soon get in on the action as well. Enioy!
Watch the video here: http://www.triplepundit.com/pages/how-do-you-run-an-entire-count-003260.php