Cleantech: Generating Power From Water To Detect Pipe Leaks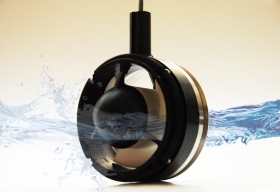 Pipe leakages that lead to huge quantities of water loss have lead numerous water-tech companies all over the world to search for monitoring and repairing solutions. Often, these monitoring devices are dependent on electricity and are powered by batteries. An Israeli start up named Hydrospin has developed a solution that incorporates micro-generators that produce electricity from the flow of water inside pipes. These generators produce enough electricity to power smart water monitoring and transmission devices that provide information on unusual water flow, leaks, or other problems.
Hydrospin, based in Kibbutz Lavi in northern Israel, developed the generators based on two years of research to eliminate the need for batteries. According to CEO of HydroSpin, Gabby Czertok, most batteries have a lifespan of only two years. "The batteries are at the source of two problems: First, the used battery cannot be recycled, so it's not environment-friendly. Second, replacing batteries is expensive and causes disturbance in the water networks during the replacement," he tells NoCamels.
The HydroSpin system, developed by CTO and founder Dani Peleg, consists of a set of unique in-pipe generators that generate electricity from the flow of water inside distribution pipes. The system is able to generate electricity without leading to water loss, the company says.
Article continues at Water.
Turbine image via Hydrospin.