Texas A&M University plans huge solar project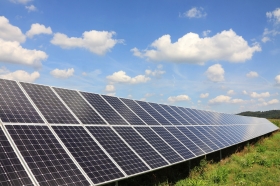 The proposed "Center for Solar Energy" at Texas A&M University's Central Texas branch will make the school the world's first all-solar university. The university has come up with this innovative project to save power costs and reduce its carbon footprint. It will utilize nearby unused land for the world's biggest solar test farm.
The solar farm will be developed exclusively for solar prototyping and R&D, and not as a commercial farm. As a test farm, it will host hundreds of solar cell designs from various manufacturers. The university hopes to have more than a hundred solar technology manufacturers and other players on board for the project. The project is expected to draw in very large investments in solar technology research and development over the next five to six years.
The university believes that once it makes itself the nucleus for all things solar, it will attract all kinds of solar technologies as a testing ground. Once the expertise and technology are concentrated under a single roof, it will take much lesser time for a solar product to be developed and tested at the farm compared to other places.
The farm will be located in Bell County and spread over an area of 800 acres. It will produce 50 MW of power, which is sufficient to provide 100 percent of the university's power requirements, and still have spare power left for about 20,000 homes nearby. The nearby Fort Hood military installation will also receive electricity from the farm.
Solar panels photo via Shutterstock.
Read more at ENN Affiliate Justmeans.