Is Gibson Guitars Unfairily Bullied or Have They Really Screwed Up... Again?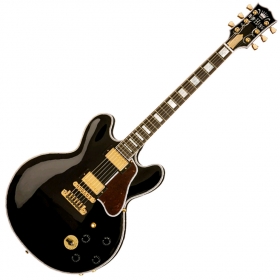 Last week, for the second time in two years, federal agents raided the facilities of Gibson Guitars, probably the most well-known guitar maker around the world. Although the two raids are the result of different cases, the accusations then and now are similar – violations of the Lacey Act, a law requiring that all wood products and plants imported into the U.S. come from legal sources.
On November 2009, federal agents seized guitars and fingerboard blanks that were suspected to be produced from illegally harvested Madagascan rosewood and ebony. Last week the agents seized several pallets of wood, electronic files and guitars. From a Reuters report the latest raid is related to a shipment of sawn ebony logs from India that was imported by Gibson illegally, violating the Lacey Act.
Gibson's CEO, Henry Juszkiewicz was furious this time. According to Gibson's website he believes the Justice Department is bullying Gibson without filing charges. He also promised in his statement that "we will fight aggressively to prove our innocence." And the gloves, at least on Gibson's side, are definitely off. Don't believe me? Just look at the press release Gibson filed after the raid.
The headline says "Gov't says wood is illegal if U.S. workers produce it". The first sentence clarifies it a bit: "The Federal Department of Justice in Washington, D.C. has suggested that the use of wood from India that is not finished by Indian workers is illegal, not because of U.S. law, but because it is the Justice Department's interpretation of a law in India."
Article continues: http://www.triplepundit.com/2011/08/gibson-guitars-wood-lacey-act/