Europe announces huge green energy package for developing nations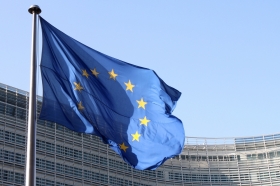 The European Commission has announced a new multi-million Euro initiative to support developing countries in their drive towards sustainable energy generation.
The green aid programme will prove specialists from across Europe to help poorer nations develop low-carbon sources of energy.
And the scheme will provide hundreds of millions of Euros to underwrite the roll-out, which has the goal of providing sustainable energy to 50 million people by 2030.
Speaking at the EU Sustainable Energy For all Summit in Brussels today, José Manuel Durão Barroso, President of the European Commission, announced details of the plan.
He said: "We have now clear scientific evidence that we need to embrace new ways of producing energy to avoid damaging global climate; we need to act upon this advice.
"The EU is therefore ready to help those countries that demonstrate such commitment, and to increase its efforts. To that end, I am delighted to announce today the launch of a new Commission initiative: Energising Development.
"Firstly, we will create a world-leading EU Technical Assistance Facility, initially in excess of 50 million euro over the next two years, to stand behind and support those countries that "opt in" to the initiative and commit to the necessary reforms. We will draw on the best EU experts in the field and promote the development and growth of expertise in developing countries themselves.
"I mentioned before that the Commission is already spending over 600 million euro per year in supporting energy; collectively EU Member States are spending even more than this, as we will no doubt hear later today. This is a strong base and, with our Agenda for Change and the mainstreaming of "green aid", we can confidently expect this figure to significantly increase from 2014 onwards, concentrating on sustainable and inclusive energy investments.
"In addition, we will focus on refining, expanding and improving innovative financial instruments to make sure that these billions leverage extraordinary change. For example, we are working with the European Investment Bank on new risk guarantee schemes in developing countries, which have the potential to leverage enormous investments by providing investors with the certainty that today hinders the realisation of many, otherwise profitable, projects.
"And in the short term, we will look to providing a further several hundred million euro to support concrete new investments in sustainable energy for developing countries over the next two years. This support will leverage this amount many times over.
"Here, today, I would therefore like to set a key objective of the Commission's Energising Development Initiative: we should seek to provide support to developing countries committing to the initiative, with the aim of providing access to sustainable energy services to 500 million people by 2030. This is a huge and ambitious objective, but if we work together, and have the courage to implement change, it can be done."
Today's announcement follows survey results that revealed that 95% of Europeans think that access to energy is an important precondition for overcoming poverty in developing countries. In fact, nine out of ten EU citizens want the EU to help people in developing countries to gain access to energy.
Article continues at Click Green
European Commission Building image via Shutterstock