Europe REACH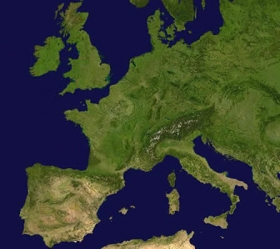 REACH is a European Union Regulation of December 2006. REACH addresses the production and use of chemical substances, and their potential impacts on both human health and the environment. Its 849 pages took seven years to pass, and it has been described as the most complex legislation in the Union's history and the most important in 20 years. It is the strictest law to date regulating chemical substances and will affect industries throughout the world. REACH entered into force in June 2007, with a phased implementation over the next decade. Five years after its adoption, the European Commission is preparing to review the controversial REACH regulation, which required chemical manufacturers to justify that their products are safe for consumers. It's a potential can of worms, according to EU officials. From the moment it was tabled until its eventual adoption in 2006, the REACH regulation gave rise to one of the most epic lobbying battles in the EU's history, pitting green campaigners against the chemicals industry.
Adopted in 2006, REACH sought to review the 100,000-odd chemical substances which are currently on the market and screen them for potential threats to human health or the environment.
The legislation was proposed under dual reasoning: protection of human health and protection of the environment.
Using potentially toxic substances (such as phthalates or brominated flame retardants) is deemed undesirable and REACH will force the use of certain of these substances to be phased out. Using potentially toxic substances in products other than those ingested by humans (such as electronic devices) may seem to be safe, but there are several ways in which chemicals can enter the human body and the environment. Substances can leave articles during consumer use, for example into the air where they can be inhaled or ingested. Even where they might not do direct harm to humans, they can contaminate the air or water, and can enter the food chain through plants, fish or other animals. There were 100,106 chemicals in use in the EU in 1981, when the last survey was performed. Of these only 3,000 have been tested and over 800 are known to be carcinogenic, mutagenic or toxic to reproduction.
Since then, only a small number of chemicals have actually been reviewed, starting with a list of 47 Substances of Very High Concern (SVHC), which are suspected of causing cancer or disturbing the human reproductive system.
However, there are a lot more substances in the marketplace.
ChemSec, an environmental lobby group, has recently accused the EU of delaying action on "endocrine-disrupting" chemicals such as phthalates, calling on regulators to speed up work. ChemSec wants 378 substances included in the list of "substances of very high concern".
Within the chemicals industry, efforts have focused on complying with the complex EU regulation while protecting legitimate business interests. Companies that want to sell chemicals must register them with the European Chemicals Agency (ECHA) in Helsinki, including details on toxicity, which the agency publishes on its website.
One contentious issue is whether ECHA should make all the toxicity data available to the public or whether parts of it should remain confidential to protect company's patents.
Cefic, which represents European chemicals firms, complained recently that publishing company names against toxicity data sheets might give overseas rivals an insight into their innovation strategies. Anti-toxics campaigners have countered that such information is crucial to hold companies to account over the safety of their products.
The REACH review, due in 2012, will assess whether changes are necessary.

Some have criticized the law for targeting the wrong substances. The REACH regulation was initially designed to protect consumers from exposure to hazardous chemicals, but the bureaucracy it created ended up encompassing metals such as cobalt, which hardly comes into contact with consumers at all. The regulatory burden is tremendous and may well outweigh the theoretical good. REACH can impose insurmountable trade barriers.
In June, the committee produced a report, which said REACH had introduced "de facto import tariffs" on some strategic raw materials by requesting importers to submit registration dossiers for all kinds of substances.

The Commission review will be based on a report drawing on lessons learned from the implementation of REACH. This will include a review of registration requirements for lower tonnage substances.
For further information: http://en.wikipedia.org/wiki/Registration,_Evaluation,_Authorisation_and_Restriction_of_Chemicals or http://www.euractiv.com/en/climate-environment/eu-prepares-open-reach-worms-news-507129