New Jersey Threatened with Mandatory Water Fluoridation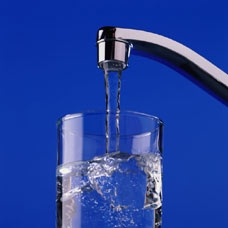 Despite objections from environmentalists and utility officials, New Jersey is under threat of mandatory fluoridation, which is the addition of fluoride chemicals into the public drinking water ostensibly to reduce tooth decay. Despite admission by the Federal Government that American children are fluoride over-exposed and that fluoride's benefits are primarily topical, New Jersey legislators are crafting a law that will force fluoridation on the entire state, reports the Fluoride Action Network (FAN).
"Since fluoride's benefits are topical, it makes no sense to swallow fluoride and makes even less sense to put fluoride into drinking water when fluoridated toothpaste is available to everyone," says Paul Connett, PhD, FAN Executive Director and co-author of the book, The Case Against Fluoride.
NJ Senate Bill S-959 and Assembly Bill 1811 will require cities to add unnecessary, untested, health-robbing fluoride chemicals into the public water supplies.
"Not only does this unfunded mandate completely strip away all local control of fluoridation, but requires local taxpayers to fund the estimated $5 billion start-up cost and the annual $1 billion cost to maintain the practice," says Connett.
"We suggest NJ residents quickly contact the NJ Senate Budget and Appropriations Committee and Governor Christie to reject this ill-conceived unfunded fluoridation mandate," says Connett.
Fluoridation chemicals—often purchased from Mexico, China, and Japan—are hazardous waste by-products of the phosphate fertilizer industry that are contaminated with trace levels of arsenic, lead and radionuclides. These industrial-grade chemicals were never tested for safety in humans or animals, and never received approval from the U.S. Food and Drug Administration.
For more information visit: http://www.organicconsumers.org/
Image credit: http://www.backtohealthnaturally.com/recommended-limits-changed-fluoride-water