Food insecurity and quality a big concern for Atlantic region's First Nations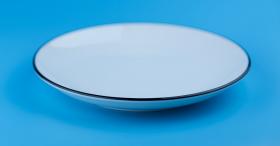 Newly published results from a study on food security and quality in First Nations communities in the Atlantic provinces show that food insecurity is rampant and that many households would like more access to traditional foods. The study found that 31% of First Nations households in the Atlantic provinces are severely or moderately food insecure, compared to the national average of 8%.
The First Nations Food, Nutrition and Environment Study (FNFNES), led by the University of Ottawa in partnership with the Assembly of First Nations and the University of Montreal, is the first national study of its kind. The recently published report for the Atlantic provinces details the dietary patterns, lifestyle and general health status of over 1,000 adults in 11 randomly selected First Nations communities.
"Our findings provide a snapshot on the important links between a healthy environment and the wellbeing of First Nations," says lead investigator Laurie Chan, a professor in the University of Ottawa's Department of Biology. "Food insecurity is the main issue identified by participating communities, and we hope the results will be useful for planning environment and public health policies for years to come."
While a large majority of study participants said they harvested and ate traditional foods in the last year, most indicated they would prefer to have a greater proportion of these foods in their diet. Barriers to access include lack of time or knowledge to harvest traditional foods, the absence of a harvester in the community and lack of equipment or means of transportation. Some also cited resource availability, government regulations and the impact of development and industry.
Continue reading at University of Ottawa.
Photo via University of Ottawa.