Researchers develop risk assessment tool to predict future kidney disease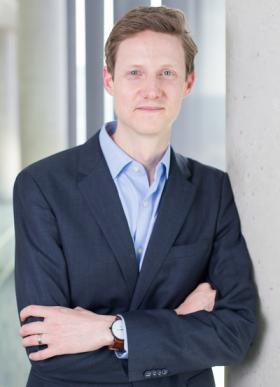 Paulette McIlvena went to bed, at home, and woke up three weeks later, in hospital. She became severely ill due to complications from pancreatitis. While she was in a coma McIlvena underwent surgery and was put on dialysis as a temporary measure. Following those events in 2004, the pancreatitis cleared up, McIlvena's kidneys started working again, and she thought her kidney troubles were behind her.
Recently, however, she was diagnosed with chronic kidney disease related to her experience 13 years ago and is now being treated by UCalgary's Cumming School of Medicine physician-scientist Dr. Matthew James.
James says 12 per cent of people who are hospitalized will experience a kidney complication, despite being admitted for a different reason. Called acute kidney injury, for some, the problem can be as simple as not making as much urine; for others, like McIlvena, the kidneys stop functioning, for a time.
"There are a wide range of outcomes after someone experiences acute kidney injury. Many patients will have a good recovery and their kidney function will return to normal, but others can develop kidney failure afterward," says James.
Continue reading at University of Calgary.
Image via University of Calgary.