Research Shows Importance of Second Pediatric Blood Pressure Screening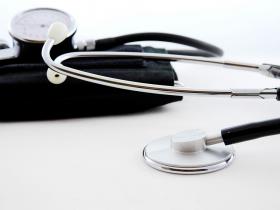 Nearly one-quarter of children and teens who had their blood pressure screened at a primary care appointment showed a reading in the hypertensive range, but less than half of those readings could be confirmed after the blood pressure was repeated, according to a new Kaiser Permanente study released today in The Journal of Clinical Hypertension. The research shows the importance of taking a second blood pressure reading for those ages 3 to 17 years when the first reading is elevated.
"Pediatricians don't diagnose hypertension in children very often, but if it is there, we want to find it," said Robert James Riewerts, MD, regional chief of Pediatrics for the Southern California Permanente Medical Group. "This study is important because it demonstrates the best path to accurately diagnose hypertension in a child or teen. Taking a second blood pressure reading is something all clinicians must consider when the initial reading is elevated."
Blood pressure in youth varies considerably and can be affected by factors such as a child's anxiety. Also, determining high blood pressure in children or teens is more difficult to do than in adults because what is considered high varies based on age, gender and height.
Read more at Kaiser Permanente
Photo credit: WerbeFabrik via Pixabay