Zooey Organic: The Beginning Of The Future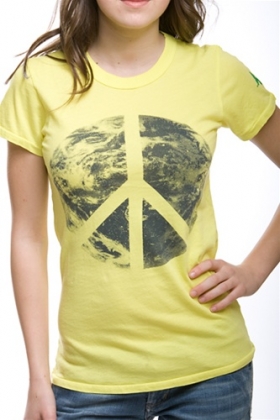 In a recent interview on Stylehive, CEO of Zooey, Alice Heller stated the sentiment of so many transitioning fashion brands, "Eco-friendly fashion is not about a trend, it is about changes that need to be made and the beginning of a new age in business. Companies must adapt to new ways of doing business and developing product, it's the beginning of the future." Alice plans to convert Zooey's entire line to sustainable fabrics over the course of the next year.
In the meantime, Zooey and Love & Eight have joined together to create luxurious organic cotton and bamboo t-shirts. Their bold graphics are a perfect match for the woman who wants everyone to contemplate the state of our warming planet. Five percent of the sale of each Zooey Organic t-shirt goes to Healthy Child, Healthy World, which educates parents on how to keep their children safe from the harmful chemicals ubiquitous in today's world.