Dutch Cabinet Approves Driving Tax — Will the U.S. Do the Same?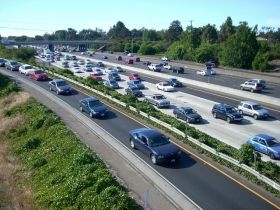 In an effort to reduce automobile usage and greenhouse gas emissions, the Dutch cabinet has approved a driving tax that would charge motorists seven cents a mile.
The plan, which must still be approved by parliament, would use GPS systems installed in each car to keep track of mileage and automatically bill drivers.
Dutch officials said the driving tax, which would replace existing road taxes and duties on new car purchases, is designed to cut traffic by 15 percent and reduce emissions from transport by 10 percent.
Article continues: http://blog.cleantechies.com/2009/11/17/dutch-cabinet-approves-driving-tax/