Lead Causes More U.S. Recalls of China-made Toys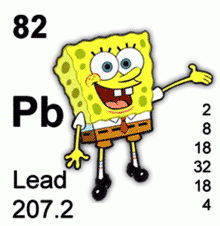 NEW YORK - Excessive amounts of lead paint on toys and other children's products led the U.S. Consumer Product Safety Commission to issue a recall of more than 300,000 Chinese-made items on Wednesday.
The recall includes about 250,000 SpongeBob SquarePants address books and journals because they may have excessive levels of lead paint on their metal spiral bindings.
SpongeBob is a popular cartoon character from the hit show that airs on Viacom Inc.'s Nickelodeon cable channel.
The CPSC said the books, which were imported by privately held Martin Designs Inc, were sold at stores across the U.S. between June 2006 and July 2007 for about $2.
The latest round of recalls involving goods made in China comes amid heightened scrutiny of Chinese exports following Mattel Inc's recall of millions of toys last week -- including 436,000 die-cast toy cars because their paint may have contained too much lead.
Chinese officials have been quick to say that the vast majority of China's goods meet quality standards despite concerns over the safety of its food, drugs, tires and toothpaste exports.
Independent toy industry consultant Christopher Byrne said the latest recalls will further undermine consumer confidence in product safety in the short term, but said they ultimately show the system to keep toxic products out of the marketplace works.
"Recalls are not uncommon for toys and children's products. They're not uncommon with products across the board."
Lead paint can cause brain damage in children when ingested.
The CPSC also issued a voluntary recall of Thomas and Friends and Curious George spinning tops and pails because paint on their wooden handles might have had unacceptable amounts of lead
The recall involves about 66,000 spinning tops and 4,700 pails sold in gift shops across the U.S. between July 2001 and July 2002. The items were imported by Schylling Associates Inc, a private company based in Massachusetts.
The CPSC, meanwhile, asked consumers to return children's charm bracelets imported by New Jersey-based Buy-Right Designs Inc and metal jewelry brought in by TOBY N.Y.C. because both products possibly contain excessive lead levels.
The recall includes about 7,900 children's Divine Inspiration charm bracelets sold between August 2006 and May 2007 and nearly 14,000 Toby & Me Jewelry sets sold at TJX Cos Inc's T.J. Maxx and Marshalls chains, as well as by A.J. Wright.
(Reporting by Justin Grant)