Judging a Book By Its Cover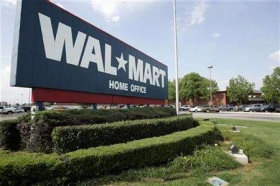 Judging a Book By Its Cover The impact of packaging choices on product emissions.
By Amy Westervelt With Wal-Mart mandating reductions in packaging, the cost of fuel for freight shipments increasing every day, and everyone realizing that the "other" petroleum product—plastic—should be used more efficiently too, the past year has brought a sudden interest not only in product ingredients, but in how products are packaged. At a very basic level, the more packaging there is on a product, the heavier the product becomes, and the more it costs to ship, both in terms of fuel costs and in terms of carbon emissions. Extra packaging also has the potential to result in extra end-of-life waste, and then there are concerns about unhealthy chemical, such as PVC, found in some packaging materials.
As has been the case with toxic materials in electronics and end-of-life management of various products, the European Union is out in front on actually regulating product packaging choices. In the U.K., for example, Producer Responsibility Obligations (Packaging Waste) Regulations require that companies take full end-of-life responsibility for their products and packaging by requiring that any company that uses 50 tons or more of packaging each year to sell their products must contribute towards a U.K.-wide recycling scheme. In January 2008 Western Wines, a U.K.-based wine importer, was fined £225,000 (roughly $450,000) for failing to pay for the recovery and recycling of its packaging over a three year period.
In the U.S., in the absence of federal leadership on such things as waste reduction and conservation, motivation has come from an unlikely source: Wal-Mart. The superstore announced in late 2006 its intention to reduce packaging in its stores by 5 percent, globally, by 2013. To achieve its goal, Wal-Mart developed a packaging scorecard, which was sent out to suppliers in late 2006 and early 2007. The cards help suppliers to evaluate progress in areas such as carbon dioxide per ton of production, product-to-packaging ratio, transportation, recycled content, recovery value and renewable energy use. Throughout 2008 and beyond, Wal-Mart will be using information obtained through the cards to determine purchasing choices and to educate its customers about the impact of packaging. In addition to the scorecards, Wal-Mart also launched a Packaging Supplier Virtual Tradeshow Web site, which allows its product suppliers to find packaging suppliers that conserve resources.
It's not just about environmental responsibility for Wal-Mart. The store's packaging reduction goal was born out of a 2005 project undertaken to improve packaging on its private label Kid Connection toy line. By reducing the packaging of about 300 toys, Wal-Mart estimates that in one year alone it saved 3,425 tons of corrugated materials, 1,358 barrels of oil, 727 shipping containers and $3.5 million in transportation costs. According to Dr. Andrew Hutson of Environmental Defense, which is helping the retailer "green" its supply chain, a number of the steps Wal-Mart is taking towards sustainability make good economic sense as well. "If you think about it, a lot of times carbon is a substitute for energy, and energy is expensive, so if you lower carbon, you lower your costs," he says.
When you have 10% of the global retail market cornered, companies tend to pay attention to what you want. According to Paul Stiros, CEO of NineSigma, an "innovation broker" that connects large companies with scientists and researchers working to solve various technological problems, Wal-Mart's mandates have driven large companies such as Procter & Gamble and Kraft to look at their products and packaging and find ways to identify and address waste and inefficiency. NineSigma has researched packaging alternatives for nearly 100 projects, and Stiros says a large percentage of those projects came as a direct result of Wal-Mart's packaging score card. "If you take a smaller retailer and they go out to their suppliers and ask them to change the way they do things, that has a little less momentum because there's only so much they can commit to buying," he says, "The effect of Wal-Mart on the global supply chain is much greater—they can really steer behavior."
Of course it's not just giant retailers that have an impact on the supply chain. Portland-based clothing store Nau is drastically reducing its carbon emissions through smart transportation and packaging choices, and hoping to provide a model for other stores. Nau ships customers' purchases in compact bags that use recycled content (up to 50% post-consumer materials), a decision that sustainability manager Eric Brody says was based on the results of a study commissioned by the Oregon Department of Environmental Quality and the U.S. EPA. The study analyzed over 20 packaging options and found that shipping items in bags resulted in the smallest environmental impact, including lower consumption of fossil fuels, less solid waste, and lower emissions. Corrugated boxes were found to have a much larger impact, he says.
As companies begin to shift their thinking about packaging, a handful of new companies have sprouted up over the past few years to offer biodegradable, recyclable, and energy-efficient packaging solutions. And it's not just small start-ups jumping into the packaging game. Analysts are predicting a 20 percent growth in the "environmentally friendly" packaging space in the next year, prompting large companies such as DuPont and Cargill to throw their hats into the ring. In late 2007, DuPont partnered with Australian company Plantic to develop a line of renewable, biodegradable starch-based polymers for packaging, while Cargill partnered with Japan-based Teijin to produce polylactic acid (PLA), a biodegradable biopolymer made from plant materials, and Florida-based Meredian purchased rights to Procter & Gamble's polyhydroxyalkanoate (PHA) technology, which it will use to produce commercially available biodegradable packaging materials by 2008. Meanwhile U.K.-based electronics distributor Premier Farnell plc ("Farnell"), announced January 2008 a new packaging process that brings together biodegradable and recyclable materials with high efficiency packaging machinery that dramatically reduces energy use.
Some suppliers are happy to make changes that help "green" their image or cut costs, but others are concerned that packaging reduction mandates could harm profits for one simple reason: shelf space. Retailers essentially sell suppliers shelf space – some sell it in terms of actual space, others sell it by number of units—either way, with smaller packages products risk losing some of their impact. A valid concern, but branding experts say there are several ways to grab the consumer without resorting to "bigger is better" packaging tactics. Concentrated detergent products are a prime example – though smaller than the larger bottles they share shelves with, concentrated detergents pack more punch into less space, and their power and colorful bottles are attractive to consumers. Still, while proponents of packaging reduction point to concentrated detergents of an example of how less can be more, manufacturers use the same product to illustrate how investments in new products and new forms of packaging are cutting into profits. In a report released by AdAge in late 2007, Wal-Mart's packaging reduction mandate could cost Procter & Gamble, one of the retailer's largest suppliers, up to $200 million.
As company supply chains and product life cycles come under greater scrutiny to ensure that companies are truly behaving sustainably, everything from labor to packaging is being calculated into the overall impact of every product, every manufacturer, and every retailer. From the energy required to create packaging to the emissions associated with its creation, the shipping emissions tied to the transportation of heavily packaged goods, and the landfill space required to deal with packaging that is not recycled, packaging is an obvious place for companies to start reducing emissions. With more options available, more consumers and retailers demanding eco-friendly packaging, and documented cost savings as a result of responsible packaging choices, it's only a matter of time before the majority of American companies opt for environmentally responsible packaging, even without government mandates.
Brought to you by ShipGreen: ShipGreen was launched in 2007 with the mission of becoming the leading market solution to the environmental impact of the shipping industry. By emphasizing simplicity, accuracy, scalability, and ease of use, ShipGreen provides a service that addresses a global need while helping businesses gain increased customer loyalty and satisfaction. Learn more at www.shipgreen.net