Egypt faces 'environmental crisis' following ousting of Mubarak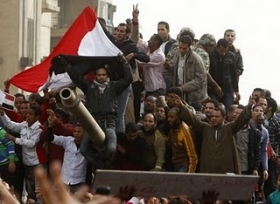 The political future of the Arab world's largest country could look brighter following the recent uprising in Tahrir Square and beyond. But the country faces an ecological catastrophe - much of it tourism related - reports Joseph Mayton from Cairo.
It is a warm and sunny April afternoon on Egypt's Red Sea coast. The sun is blazing down on dozens of lounging people, soaking up the rays from the yellow mass. Ironically, it is here where the ozone layer's hole peeks through. Burning is a major risk. Looking around at the sand, however, it quickly becomes apparent that Egypt has an environmental problem on its hands.
Plastic bags, empty cups and the remnants of sunbathers are strewn across would be pristine sands on the Red Sea coast. Environmental groups in the country have long lamented on the poor state of environmental awareness in the country, with campaign after campaign ending with little success. Now, with Egypt moving forward after ousting President Hosni Mubarak from three decades in power, there is growing hope that change will finally see the implementation of green policy, along the Red Sea coast, along the Nile River and throughout the Arab world's largest country.
Article continues: http://www.theecologist.org/investigations/politics_and_economics/894412/egypt_faces_environmental_crisis_following_ousting_of_mubarak.html