Jail Time for Clean Air Act Violator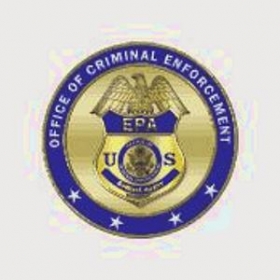 The Clean Air Act is an environmental law but it is a law nonetheless. Breaking it will subject the violator to punishment by the courts. Yesterday, a West Des Moines, Iowa resident was sentenced by a US District Judge to 41 months of prison, followed by two years of supervised release, 300 hours of community service, a $12,500 fine, and an addition $200 fine for each victim of his crime. The charge against him was conspiracy to violate Clean Air Act asbestos work practice standards during the renovation over 10-story building in Des Moines.
The defendant, Bobby Joe Knapp was the former owner and operator of the Equitable Building in downtown Des Moines. The renovations took place between 2005 and 2008. The judge ruled that Knapp's actions put workers and the public in danger from asbestos exposure. Asbestos, a once widely used building material, is known to adversely affect the respiratory system and cause cancer.
"Ignoring the safeguards put into place to protect workers and the public from the risk of exposure to asbestos is inexcusable," said Cynthia Giles, assistant administrator for EPA's Office of Enforcement and Compliance Assurance. "Today's sentence reflects the seriousness of the crime and sends a strong warning to anyone thinking of cutting corners to save money at the expense of people's health."
Knapp plead guilty to one charge of conspiracy to violate the Clean Air Act and one charge of failing to remove all asbestos containing material from the building before the beginning of the renovation. The renovation involved converting several floors to luxury residential condominium units and other floors for commercial use. In the plea, Knapp also named Russell Coco as a co-conspirator. Coco also plead guilty to the same charges.
Testimony in court described the actions committed during the renovation. The asbestos containing material was disposed of in an uncovered dumpster. Renovation workers were not provided personal protective equipment such as respirators or coveralls. Also, many building workers and tenants were exposed to large amounts of dust resulting from the demolition. One worker testified that they were instructed not to wet the tiles before and during demolition, which would minimize the dust produced.
The government sees this as a significant victory for enforcing environmental regulations. According to Ignacia Moreno, assistant attorney general for the Environment and Natural Resources Division at the Department of Justice, "The Clean Air Act work practice standards are designed to protect people's health from real dangers, and we will hold violators fully responsible for their actions."
For more information on EPA's Criminal Enforcement Program: http://www.epa.gov/compliance/criminal/index.html