EU to require efficiency increases for boilers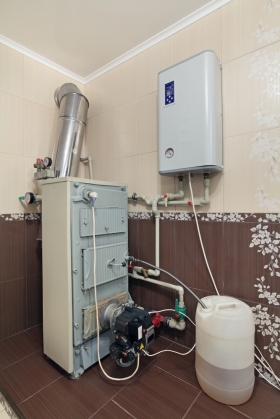 A below-the-radar vote in an obscure EU committee to set new efficiency standards for central heating boilers has sealed energy savings that could equal 10% of Europe's energy consumption by 2020, green groups say.
After more than five years of haggling, the Ecodesign directive's regulatory committee in March voted through a text setting minimum green requirements for boilers and water heaters, which also forces them to be labelled for their energy savings potential.

Stéphane Arditi, a senior policy officer for the European Environmental Bureau (EEB), told EurActiv that the ensuing emissions reductions would be "massive".

"Europe's energy efficiency targets have received a huge boost thanks to these votes," he said. "They will have a dramatic impact on cutting our carbon emissions and save Europe millions of euros on energy bills."
According to the EEB's calculations, the boiler and water heating measures alone will account for 15% of the EU's 2020 goal of improving energy efficiency by 20%, as measured against a baseline projected in 2005.
The environmental group says that taken together, the EU's Ecodesign measures will eventually make up between 40%-50% of the 2020 goal – and as much as 10% of the EU's primary energy use.
Country house boiler and water heater via Shutterstock.
Read more at EurActiv.