In the UK, fracking debate distracting public from energy efficiency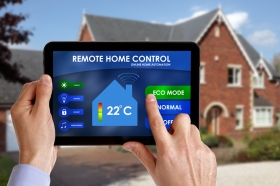 Public debates such as fracking for shale gas is distracting the nation from focusing on energy efficiency, according to new research from the Energy Saving Trust.

The findings of the new poll also reveal one in four households are worried about how the UK will generate enough energy in just FIVE years' time.
The survey of over 2,000 adults – commissioned by the Energy Saving Trust and undertaken by IPSOS Mori to mark Energy Saving Week 2013 – discovered 26 per cent think it will be difficult to supply enough energy to meet the UK's needs by 2018.
More than half (52 per cent) said they would reduce their energy use if it meant guaranteeing the UK had enough energy to meet its needs in the future, while around the same amount had looked at ways to reduce their energy use after hearing or reading about rising energy bills.
Other 'big picture' energy issues, however, are less likely to prompt people to want to save energy, the survey found. Only around one in five looked at ways to reduce their energy use after hearing or reading about fracking (18 per cent) or wind farms (20 per cent).
Philip Sellwood, chief executive, Energy Saving Trust, said: "People are bamboozled by big debates leading to mixed-messaging on energy issues like fracking, rising bills, energy demand and wind turbines."
"On the one hand, fear around UK energy supply and rising bills is making people want to take action at home and reduce the amount of energy they use, but on the other hand debates on issues like fracking and wind turbines appear to be distracting the public from making meaningful energy efficiency upgrades which could save them even more money."
Home energy app photo via Shutterstock.
Read  more at ENN Affiliate ClickGreen.