Your Tap Water Probably Contains Plastic Fibers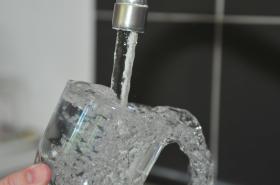 Plastic pollution remains a major issue around the world, and now a new study suggests that microplastics have invaded our drinking water.
An investigation conducted by Orb Media and the University of Minnesota School of Public Health examined over 150 water samples from 14 countries across five continents — all in search of microfibers.
These high durable fibers are most commonly found in synthetic clothing, and they do not biodegrade. Unfortunately, the very property that makes them a good fit for long-lasting clothes also means they pose a major hazard to the environment. Our water filtration systems simply cannot prevent microfibers from getting into the wider water supply.
Continue reading at ENN affiliate, Care2
Image via Pixabay