When Shipping Petroleum, Air Pollution and Greenhouse Gas Emissions Costs More Than Accidents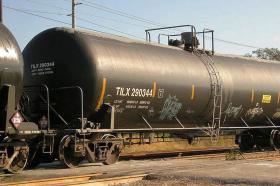 While the policy debate surrounding crude oil transportation costs has emphasized accidents and spills, a new study by Carnegie Mellon University and University of Pittsburgh researchers indicates the debate is overlooking a far more serious external cost—air pollution and greenhouse gas emissions.
Heinz College of Information Systems and Public Policy Professors of Economics and Public Policy Karen Clay and Akshaya Jha, the Department of Engineering and Public Policy and Tepper School of Business Lester and Judith Lave Professor of Economics Nicholas Muller, and the University of Pittsburgh Department of Economics Associate Professor Randall Walsh, presented their findings in the working paper titled, "The External Costs of Transporting Petroleum Products by Pipelines and Rail: Evidence From Shipments of Crude Oil from North Dakota," recently published by The National Bureau of Economic Research.
Their work was conducted as part of the Wilton E. Scott Institute for Energy Innovation.
"We are the first to construct estimates of air pollution and greenhouse gas costs for movements of crude oil by rail and pipelines," said Clay.
Continue reading at Carnegie Mellon University
Image via Carnegie Mellon University