Mandatory state policies work best to curb power plant emissions, study finds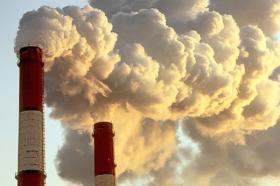 Saikawa is part of an Emory delegation to the U.N. Climate Change Conference talks in Bonn, Germany, which includes two faculty and 12 students.
U.S. state policies aimed at mitigating power plant emissions vary widely in effectiveness, finds a new study by researchers at Emory University.
Nature Climate Change published the analysis, which shows that policies with mandatory compliance are associated with the largest reductions in power plant emissions.
"Based on the results of our study, we recommend that states adopt a policy of mandatory greenhouse gas emissions registry and reporting for power plants," says Eri Saikawa, an assistant professor in Emory's Department of Environmental Sciences.
Continue reading at Emory University
Image via Emory University