London air pollution cancels positive health effects of exercise in over-60s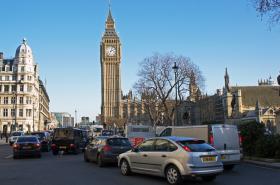 Exposure to air pollution on city streets is enough to counter the beneficial health effects of exercise in older adults, according to new research.
The findings, published in The Lancet, show that short term exposure to air pollution in built up areas like London's busy Oxford Street can prevent the positive effects on the heart and lungs that can be gained from walking.
According to the research, led by Imperial College London and Duke University, the findings add to the growing body of evidence showing the negative impacts of urban air pollution on cardiovascular and respiratory health. The authors say the effects could potentially apply to other age groups as well and highlight the need for stricter air quality limits and greater access to green spaces.
Previous research has found that diesel exhaust fumes, particularly fine particulate matter air pollution, has been associated with an increased risk of cardiovascular disease and death, and can cause a worsening of diseases of the airways, such as asthma.
Read more at Imperial College London
Image Credit: Mariordo via Wikimedia Commons