New study analyzes challenges with international water-related projects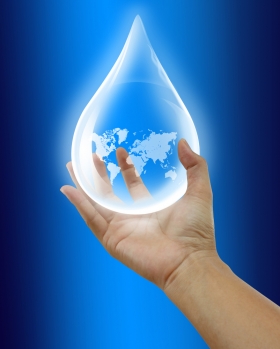 Large-scale water-related projects are a model global environmental issue. From dams controlling and rerouting water flow to providing access to clean drinking water and monitoring the nutrient quality of water resources, local, national, and international players often have to work together to manage these water resources. As trans-boundary issues are bound to arise, efforts need to be addressed in order to manage concerns.
A new study of nearly 200 major international water-related projects over the past 20 years has identified existing and emerging challenges and how science can offer solutions.
The Global Environment Facility (GEF) partnered with the United Nations University and the United Nations Environment Programme (UNEP) to study lessons from major trans-boundary water projects involving investments of more than $7 billion.
The topics focus on groundwater, lakes, rivers, land-based pollution sources, and large marine ecosystems and the open ocean. These projects range from river basins experiencing growing pressures due to urbanization, to rising water scarcity and poor water quality, and lakes facing invasive and nonnative species. Also, with population growth and climate change occurring, a main challenge will be providing communities access to clean water.
The report claims that "insufficient and disjointed management of human demands on water and aquatic systems has led to situations where both social and ecological systems are in jeopardy and have even collapsed."
Funding and investing in new research and technology will help reduce risks. This will help identify emerging issues and track trends relating to the use of water resources. Also the relationship between science and policymaking needs to be strengthened so that informed decisions can be made, especially when conferring between different stakeholders.
According to the report: "The consequences of poor decision-making are dire: we face a 'water bankruptcy' in many regions of the world with implications for food and energy security, adaptation to climate variability and change, economic growth and human security challenges."
"It found that significant progress is being made in improving research to reduce pollution of the marine environment. These achievements need to be registered across the water management challenge including lakes, rivers and aquifers in order to bring water into the centre of development plans en route to an inclusive Green Economy", says UN Under-Secretary-General and UNEP Executive Director Achim Steiner.
The International Waters Science Synthesis Report is currently being launched at an inaugural conference in Bangkok, Thailand where the goal is to provide a science/policy interface to discuss the different levels of water systems management.
Continue reading at EurekAlert.
Read the reports at International Waters Science Reports. 
Water drop image via Shutterstock.