National Climate Change Policy in Pakistan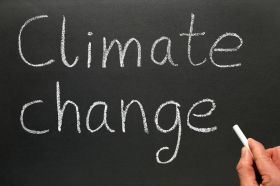 Pakistan's newly launched national climate change policy (NCCP) aims at natural resource conservation at home, but it also sees regional and bilateral agreements as key to ensuring water, food and energy security.
The policy will be implemented by its provincial governments. At its launch last month (26 February), Pakistan's minister for climate change Rana Mohammad Farooq Saeed Khan said efforts would be made to strengthen provincial environment departments to enable them to carry out relevant functions devolved to them.
Khan said that a national plan of action has been designed to effectively implement the NCCP. The plan, he said, factors in risks and vulnerabilities posed by climate change in various development areas, including energy, food and water; as well as appropriate mitigation and adaptation measures.
Qamar-uz-Zaman Chaudhry, vice-president of the World Meteorological Organisation and lead author of the NCCP, emphasised harnessing of large-scale scientific research and introduction of the latest technologies.
"Shifting climatic patterns suggest integrated and applied research to benefit the region and the world at large, especially in terms of food, water and energy security, leading ultimately to national security," Chaudhry told SciDev.Net.
The new policy moots the creation of a 'South Asian Research Centre on Climate Change' and suggests getting the Hindukush- Karakorum-Himalayan countries to declare glaciers as 'protected areas'.
Climate change on chalkboard image via Shutterstock.
Read more at ENN Affiliate, SciDevNet.