Government Shutdown Leaves Farm Bill on Table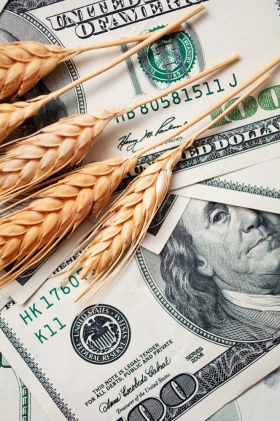 By now, you've probably heard that the US government has shutdown, as members of Congress have not been able to agree on a spending plan for the fiscal year. While big media topics include healthcare and fiscal issues, another item on the table is the Farm Bill.
The Farm Bill officially expired as of October 1 and there is no agenda to extend or reauthorize the bill because of the standoff. Ironically, a handful of low-cost Farm Bill programs that could improve the health of Americans and save taxpayers billions in health care costs are among the political casualties. 
Daniel Z. Brito, senior Washington representative for the Union of Concerned Scientists' Food & Environment Program further explains the situation for farmers and consumers.
"Congressional inaction on the Farm Bill is hurting real people today. Without a new bill or an extension of the 2008 law, some programs will continue from now until December 31, ending only when their funding runs out. Then, the nation will feel the most severe consequences of Congress' inaction. But in the meantime, there are quiet but very real impacts.
"For example, the Senior Farmers Market Nutrition Program (SFMNP) was defunded on Monday. This cost-effective program provides coupons for low-income seniors that can be redeemed for fresh fruits and vegetables at farmers markets. Congress' failure to reauthorize this and other Farm Bill programs is keeping healthy food off the plates of hungry consumers, and money out of the pockets of hard-working farmers.
"The SFMNP is just the latest program to be put out to pasture. The Farmers Market Promotion Program (FMPP), a Farm Bill program that provides grants to open new farmers markets, roadside stands or other direct-to-consumer opportunities hasn't been funded since 2012. Despite the missed opportunities in 2013, thankfully, many of the markets that received these grants in years past are thriving. They engage the surrounding community, encourage healthier eating, and often double the value of nutrition assistance dollars redeemed at these markets.
"These programs require only modest funding and have the potential to change communities and lives. Our recent report, "The $11 Trillion Reward," shows that Farm Bill programs like FMPP can increase access to fruits and vegetables—foods that can significantly reduce the incidence of cardiovascular diseases, the leading killer of Americans. Increasing the public's consumption of these foods would save an astounding $17 billion in health care costs alone."
Read more at the Union of Concerned Scientists.
Wheat and money image via Shutterstock.