Stanford computer scientists develop an algorithm that diagnoses heart arrhythmias with cardiologist-level accuracy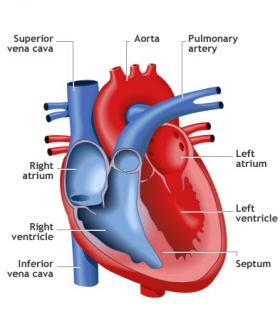 A new algorithm developed by Stanford computer scientists can sift through hours of heart rhythm data generated by some wearable monitors to find sometimes life-threatening irregular heartbeats, called arrhythmias. The algorithm, detailed in an arXiv paper, performs better than trained cardiologists, and has the added benefit of being able to sort through data from remote locations where people don't have routine access to cardiologists.
"One of the big deals about this work, in my opinion, is not just that we do abnormality detection but that we do it with high accuracy across a large number of different types of abnormalities," said Awni Hannun, a graduate student and co-lead author of the paper. "This is definitely something that you won't find to this level of accuracy anywhere else."
People suspected to have an arrhythmia will often get an electrocardiogram (ECG) in a doctor's office. However, if an in-office ECG doesn't reveal the problem, the doctor may prescribe the patient a wearable ECG that monitors the heart continuously for two weeks. The resulting hundreds of hours of data would then need to be inspected second by second for any indications of problematic arrhythmias, some of which are extremely difficult to differentiate from harmless heartbeat irregularities.
Read more at Stanford University
Image via angie-human-wiki