You're Not Alone in Feeling Alone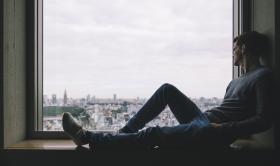 Feel like everyone else has more friends than you do? You're not alone— but merely believing this is true could affect your happiness.
A new study from the University of British Columbia, Harvard Business School and Harvard Medical School has found that new university students consistently think their peers have more friends and spend more time socializing than they do.
Even when that's untrue, simply believing so affected students' wellbeing and sense of belonging.
"We know the size of your social networks has a significant effect on happiness and wellbeing," said study lead author Ashley Whillans, assistant professor at Harvard Business School who carried out the research while a PhD candidate at UBC. "But our research shows that even mere beliefs you have about your peers' social networks has an impact on your happiness."
Read more at University of British Columbia
Photo credit: Pexels via Pixabay