Scientists Suggest Significant Scale of Human Impact on Planet Has Changed Course of Earth's History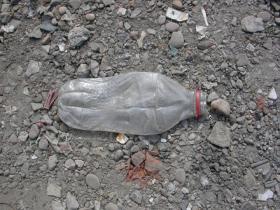 The significant scale of human impact on our planet has changed the course of Earth history, an international team of scientists led by our School of Geography, Geology and the Environment has suggested.
The researchers suggest that a multitude of human impacts have changed the course of Earth's geological history, and the scale of these justifies developing a formal proposal that the Anthropocene – a concept improvised by the Nobel Prize-winning scientist Paul Crutzen in 2000 – should be made part of the Geological Time Scale.
Rapid changes to the planet include acceleration of rates of erosion and sedimentation; large-scale chemical perturbations to the cycles of carbon, nitrogen, phosphorus and other elements; the inception of significant change to global climate and sea level; and biotic changes including unprecedented levels of species invasions across the Earth.
This is a summary of the findings and interim recommendations of the international working group that has been studying the Anthropocene since 2009. Initially reported to the 2016 International Geological Congress at Cape Town, South Africa, the findings and recommendations have just been published online in the journal Anthropocene.
Read more at University of Leicester
Image: This is a future 'fossil'. (Credit: University of Leicester)