Study Reveals New Threat to the Ozone Layer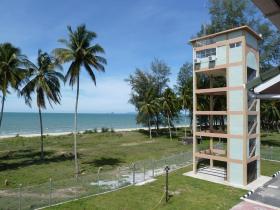 "Ozone depletion is a well-known phenomenon and, thanks to the success of the Montreal Protocol, is widely perceived as a problem solved," says University of East Anglia's David Oram. But an international team of researchers, led by Oram, has now found an unexpected, growing danger to the ozone layer from substances not regulated by the treaty. The study is published today in Atmospheric Chemistry and Physics, a journal of the European Geosciences Union.
Thirty years ago, the Montreal Protocol was agreed to phase-out chemicals destroying the ozone layer, the UV-radiation shield in the Earth's stratosphere. The treaty has helped the layer begin the slow process of healing, lessening the impact to human health from increased exposure to damaging solar radiation. But increasing emissions of ozone-destroying substances that are not regulated by the Montreal Protocol are threatening to affect the recovery of the layer, according to the new research.
The substances in question were not considered damaging before as they were "generally thought to be too short-lived to reach the stratosphere in large quantities," explains Oram, a research fellow of the UK's National Centre for Atmospheric Science. The new Atmospheric Chemistry and Physics study raises the alarm over fast-increasing emissions of some of these very short-lived chemicals in East Asia, and shows how they can be carried up into the stratosphere and deplete the ozone layer.
Emissions of ozone-depleting chemicals in places like China are especially damaging because of cold-air surges in East Asia that can quickly carry industrial pollution into the tropics. "It is here that air is most likely to be uplifted into the stratosphere," says co-author Matt Ashfold, a researcher at the University of Nottingham Malaysia Campus. This means the chemicals can reach the ozone layer before they are degraded and while they can still cause damage.
Read more at European Geosciences Union
Image: Research station in Malaysia used by researchers for measurements. (Credit: Bill Sturges/UEA)