"Climate-Neutral Living in Berlin" Kick-Off: Reducing Personal CO2 Footprints In A Living Lab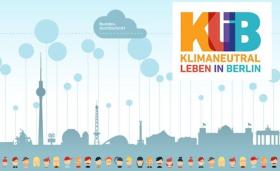 100 households, 365 days: Starting this December, private households in the German capital will be testing what climate action means in everyday life in the project "Climate-Neutral Living in Berlin" (Klimaneutral Leben in Berlin - KliB). From families with children to partnerships, flat-sharing communities or singles - for one year, the voluntary housholds will document their personal carbon footprint and learn about ways to improve their own climate balance. They will be supported by experts from the Potsdam Institute for Climate Impact Research (PIK). The KliB living lab intends to show how climate protection can be implemented in our everyday life, where potential problems lie and what politicians could do to overcome them.
"Households can make an enormous contribution to climate protection through a more climate-friendly lifestyle," explains project manager Fritz Reusswig from PIK. At present, each German citizen comes with an average personal carbon footprint of 11 tons of CO2 per year. However, a footprint that is in line with the global climate targets of Paris, the German Federal Government's climate targets and the climate neutrality target of the Berlin Senate for 2050 would have to bring this figure down to 1 to 2 tons per capita per year. So we asked ourselves: What can we do already today to live climate neutrally in the long term? Together with pioneering households in Berlin, we will spend a year investigating the problems of switching to a climate-friendly lifestyle and how climate protection can be implemented in our everyday life. The aim of the experiment is to reduce the personal CO2 footprint by about 40 percent within a year," said Reusswig.
Read more at Potsdam Institute for Climate Impact Research (PIK)
Image: Screenshot of project website at https://klimaneutral.berlin/