New Insight Into Climate Impacts of Deforestation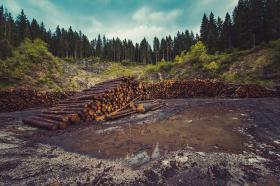 Deforestation is likely to warm the climate even more than originally thought, scientists warn.
An international team of scientists, led by the University of Leeds, studied the way that gases emitted by trees and vegetation affect the climate.
Their research, published today in Nature Communications, found these reactive gases cool our climate, meaning deforestation would lead to higher temperatures than previously anticipated as less of the gases would be created.
Study lead author Dr Catherine Scott, from the School of Earth and Environment said: "Most previous assessments on the climate impacts of deforestation have focused on the amount of carbon dioxide that would be emitted, or changes to the way land surfaces exchange energy and water with the atmosphere.
Read more at University of Leeds
Photo credit: Free-Photos via Pixabay