With Eye on Asia Market, LEGO Plans Huge Carbon Emissions Reduction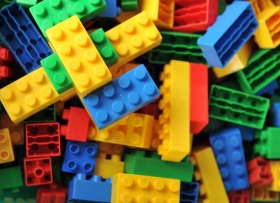 LEGO Group is gazing into a future of strong sales growth worldwide, especially in Asia, but that doesn't necessarily mean a consequent growth in its greenhouse gas emissions. The iconic toy company has just announced a new partnership with the World Wildlife Foundation Climate Savers initiative for businesses. The new agreement goes beyond LEGO's in-house operations to embrace a comprehensive partnership all along its supply chain.
That's an important development because according to LEGO, only about 10 percent of its greenhouse gas emissions are related directly to manufacturing products within the factory walls. The other 90 percent comes from the supply and distribution chains, as well as end-of-life impacts. With that in mind, let's take a look at some of the main goals of the plan.
LEGO's plan for supply chain emissions
LEGO's Climate Savers pledge includes a mix of defined deadlines and open-ended aspirations, so it's tough to predict how significant the reductions will be in the near term. However, given the company's recent progress in reducing its in-house emissions, the prospects look good for a dramatic impact sooner rather than later.
The pledge covers four basic areas.
First, starting next year, LEGO will partner with suppliers to develop pilot programs for reducing their operational carbon emissions.
Second, LEGO will "work with" (there's that open-ended aspiration) a strategy for reducing materials-related emissions, which would also have a positive impact on supply chain emissions. That could mean, for example, developing new products that use fewer materials, and incorporating more reclaimed or recycled/recyclable materials.
Read more from out affiliate, Triple Pundit.
Lego image via Shutterstock.