Nissan LEAF drivers save big!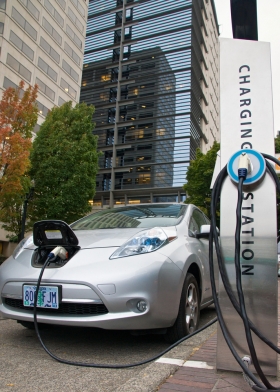 Drivers of the world's best-selling electric car, the Nissan LEAF, are edging towards the milestone of clocking up 1 billion kilometres of low-cost, low-carbon motoring.
Owners of more than 100,000 Nissan LEAFs worldwide have now collectively saved over £50 million through cheaper fuelling costs and are responsible for removing 204,000 tonnes of potential CO2 emissions from the environment.
The LEAF costs 1p-a-kilometre to run compared to more than 6.25p-a-kilometre for conventional, petrol-powered cars, meaning the billion km mark has now saved owners a combined £52.5 million.
It also emits zero CO2 emissions whilst driving, whereas according to the Government the average car on the UK roads today is responsible for emitting 204.6 grams of carbon dioixide (CO2) per kilometre.
To celebrate the nearing achievement, Nissan is releasing a series of animated stories to capture the advantages of the popular electric car, beginning with Spanish cab driver Roberto San Jose.
Roberto, from Valladolid, narrates his own story as the first taxi driver in Spain to buy a Nissan LEAF, explaining that since buying his LEAF in October 2011 he has covered over 100,000 km and eliminated three-quarters of his running costs.
"As long as my car is my business, my car will be a Nissan LEAF," he says. The LEAF makes perfect sense. It's relaxing to drive and it's such a smooth ride that my clients love it too."
Nissan LEAF image via Shutterstock.
Read more at ENN Affiliate, ClickGreen.