Dole Food Takes New Steps to Head Off More E.coli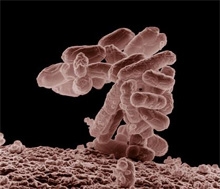 WASHINGTON - Dole Food Company, a top U.S. food and fruit producer, has stepped up testing and tracking of produce to prevent outbreaks of E.coli like the one that sickened hundreds last fall, the firm said on Thursday.
Eric Schwartz, Dole's president for worldwide vegetables, told Reuters in an interview the company is testing samples from every acre of spinach and other vegetables that will be marketed under the Dole label. If a harmful bacterium or other problem is detected, plants from that area will not enter the processing chain.
Dole also is putting in place a new electronic system it hopes will speed the ability to trace problems when they occur. It will be able to pinpoint where, within 30 feet, any batch of spinach was grown.
Dole's steps to more closely monitor produce -- and to convince consumers it is safe -- come as the company hopes to avoid outbreaks such as the one last year, where bagged spinach from Dole and other brands contaminated with E.coli 0157:H7 sickened more than 200 people and killed three.
The U.S. government was unable to pin down the exact cause of the outbreak, but they suspect wild pigs or contaminated waterways may have been the problem.
Contaminated spinach surfaced again this week when California's Metz Fresh LLC recalled products after fresh spinach tested positive for salmonella.
Schwartz said other companies were also moving toward more swift and pervasive controls, which will help the industry as a whole by increasing consumer confidence about fresh produce.
"This is the kind of reaction time we need," he said.
While Schwartz said the company has absorbed most costs, it has already increased the price of bagged salad by two cents a bag. Growers have not been affected, he said.
The company wants to see more government support for research on new methods of killing harmful bacteria. Currently, it treats leafy greens with chlorine, a common practice in this country but which was unable to safeguard against E.coli.
Possible alternatives include exposing produce to bright lights or sound treatment to kill bacteria.