Mel Gibson set to back tire recycling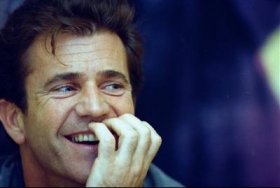 SINGAPORE (Reuters) - Green Rubber Global, a Malaysian tire-recycling company, plans to list in London and has roped in Hollywood actor Mel Gibson to help.
Gibson will unveil the listing plans together with Vinod Sekhar, group chief executive of Green Rubber's parent Petra Group, during a media conference in Singapore, a source involved in the IPO said.
The shares will be listed in London, the source added.
Petra's public relations consultant, Catherine Ong Associates, declined to comment on Green Rubber's listing plans but confirmed that Gibson is in Singapore as a guest of Sekhar.
A report in Rubber and Plastics News on August 20 said Gibson is a minority investor in Green Rubber, which aims to use environmentally friendly technology to "devocalize" old tires and convert them into rubber that can be reused.
Old tires are currently incinerated and dumped in landfills.
Gibson is best known for his roles in "Mad Max" and "Lethal Weapon," while Sekhar was listed by Forbes Magazine in June as Malaysia's 16th richest man with assets of $350 million.