SunPower Bring Solar Energy to Low-income Families in California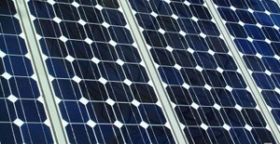 CALIFORNIA - More than 60 employees from SunPower's Berkeley facility will donate their time on Friday, September 14th to install six solar-electric systems for low-income, first-time homebuyers in East Oakland, Calif. The homes are part of a new 26-unit, all-solar, affordable housing development being built by Habitat for Humanity East Bay. All installed solar systems on these homes are being fully funded through a charitable grant by PG&E's Solar Habitat initiative.
These systems will reduce each family's electric bills by more than 75 percent and will produce $100,000 worth of clean, renewable solar power over the next 30 years while offsetting 300 tons of greenhouse emissions.
SunPower's commitment to GRID Alternatives includes a preferred rate on solar panels for low-income and nonprofit clients throughout California, enables SunPower employees to help install these solar electric systems, on company time in communities around the Bay Area, and gives direct financial support to help GRID Alternatives expand and install more solar-electric systems in low-income communities statewide.
SunPower Corporation designs, manufactures and delivers high-performance solar electric systems worldwide for residential, commercial and utility-scale power plant customers.
GRID Alternatives is a San Francisco-based nonprofit organization that trains and leads teams of community volunteers to install solar electric systems for low-income homeowners, in partnership with local governments and affordable housing providers in Northern and Southern California. (9/13/07)