Kit Fox Gets Some Protection, In California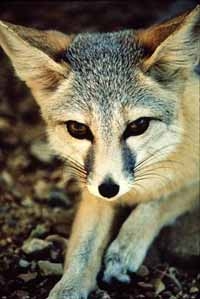 ROCKLIN, Calif. - The California Kit Fox will get a little more protection thanks to the efforts of a central California conservation group there. Wildlands, Inc. announced the approval of a second conservation bank in Merced County in 2007. The 684-acre Deadman Creek Conservation Bank will permanently preserve habitat of endangered and threatened species. The bank serves portions of a our-county area including Madera, Merced, Mariposa and Stanislaus counties.
Deadman Creek, the ninth preserve established by Wildlands since January 2006, was created to preserve and protect habitat of the endangered San Joaquin Kit Fox.

The bank is located south of the City of Merced, east of State Route 59. Wildlands will manage the site through species-friendly grazing practices to maintain or enhance the health and ecology of the natural habitat. The bank will offer conservation credits to the development community and public sector to fulfill permit obligations of the United States Fish & Wildlife Service.


Wildlands, Inc., a private mitigation and conservation banking firm based in Rocklin, CA, has been in business since 1991. With mitigation and conservation projects throughout California and Washington State, Wildlands, Inc. has preserved and protected over 25,000 acres of habitat; offering mitigation and conservation credits to public and private developers.